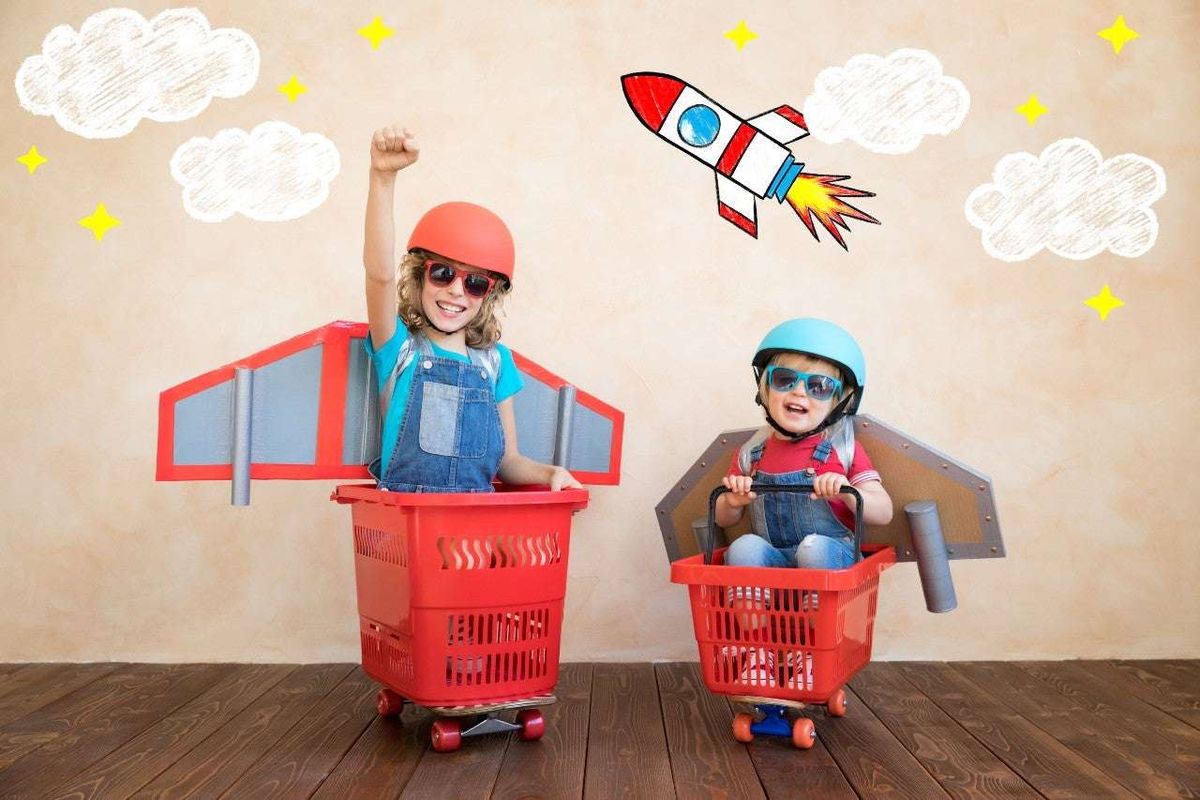 How Do Toys Influence Child Development?
What effect do toys have on cognitive development?According to research, 90% of preschool-aged play in the United States involves toys! When your child plays with toys, they are learning new things, mimicking what they observe adults do, and being pushed and stimulated in their cognitive and verbal development.
Toys influence children's behavior in a variety of ways, but they primarily influence and guide children's thinking, how they engage socially with their peers, and how toys influence their creativity.
Let's look at how toys influence kid development.
1. Toys Encourage Children to Think
Cognitive growth refers to the improved ability to process information in order to comprehend how the world works. Environments that encourage youngsters to think, investigate, and figure things out promote the highest cognitive growth. Toys are ideal mediators for encouraging these various cognitive skills.
Every day, we witness youngsters discovering the world through many ways in our classrooms. We see youngsters exploring diverse roles in the toy kitchen, automobiles being driven into a stack of blocks to investigate cause and effect, puzzles demanding one's problem-solving ability, and engaging in symbolic play through amusing methods like talking into a phone with a banana. All of these activities fulfill and stimulate your child's desire to learn about the world work.
2.Toys Encourage Positive Socialization
Toys promote socializing. Toys sometimes need more than one person to play with, encouraging children to engage with one another. This teaches youngsters to take turns, work as a team, deal with defeats, and be fair to one another.
Pretend activities, such as playing superheroes, keep young minds engaged and enable children to picture themselves in many circumstances, each with their own distinct role. The contact and presence of other children aid in the realization of their image of a pretend world in which they converse and exchange toys.
Other sorts of play, such as building blocks, include collaboration and require children to express what they have or want to make. Your youngster will discover how to be considerably more effective and productive when working together! This topic may be found in nature excursions, creative endeavors, and any other activity that encourages teamwork.
To the same degree that toys encourage healthy socializing among children, it is critical to acknowledge the power of social conditioning that toys may have on your child. That is why we provide culturally and gender diverse toys and urge families to do the same.
Toys that are gender-typed, such as red race cars and pink kitchen sets, can exclude children from important learning experiences. For example, research shows that construction toys and toy vehicles elicit some of the highest quality play across gender, but excluding girls from playing from this can do harm and reinforce stereotypes that exclude girls. Instead, opt for more neutral, less gendered toys. Examples are blocks, musical instruments, play dough, and puzzles. By using a range of toys, you can see both neutral and gender-specific toys give your child a play experience that is well-rounded.
3. Toys Encourage Creativity
Toys boost your child's creativity and allow them to be creative. When youngsters are given toys, they are more inclined to improvise and invent, according to researchers. We urge you to utilize whatever toys you have available, but open-ended toys allow children to build their own world. This is sometimes referred to as parallel play.
In fact, NAEYC research demonstrates that the simpler the toys, the better. The best-scoring toys are the classics, which have lasted the test of time and may have been toys you played with as a youngster. Hardwood blocks, wooden cars, road signs, wooden construction toys, and more items are available!
You don't have to spend a lot of money or buy the most popular toys to encourage your child's inventiveness. Unlike toys that may depict certain movie or TV characters, the classics are open-ended and not bound to a specific application, so your child's inventiveness is not limited. Colored blocks, which date back to the 1800s, are still used in the classroom today for a variety of imaginative structures, including construction sites, hospitals, dollhouses, towns, and more.
Including character-specific toys is also a good concept that has its time and place. While two children playing with wooden blocks may employ a greater degree of imagination and a broader range of opportunities to have fun, the discourse may be less sophisticated. When given certain characters, such as Buzz Lightyear and Woody, the youngsters may participate in speech that sounds almost exactly like it came from the program. Although little innovation is necessary, it is valuable practice in scripted and organized talks.
Link To Our Suitable Product That Can Influence Child Development :
https://www.toyspark.my/products/monopoly-standard-edition